Media Room Design Improves Your Entertainment Experience
Transform the Way You Enjoy Music and Movies by Giving Your Media Room an Upgrade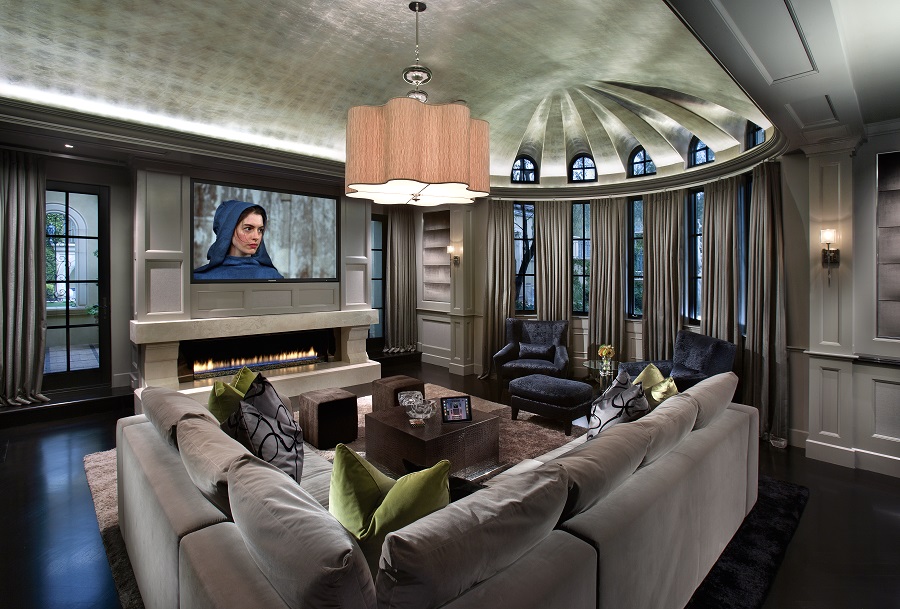 Make your family room or living room even more livable. A media room offers so much more than a common shared space. Instead, it incorporates a wide range of features that make it a very appealing place to listen to music, watch a movie, play a video or online game, or spend a quiet evening with a loved one. A well-designed room delivers a visual and audio experience like no other.
From 8K TVs with HDR technology to premium in-wall and in-ceiling speakers, your media room design can be customized to suit your desires. If your home in Paradise Valley, AZ, is missing out on outstanding movie-and-music magic, it's time for an upgrade. Read more for ideas about how to design a media room in your home.
SEE ALSO: 2 Amazing Products From Sony That Capture the Cinematic Experience
High-Resolution Audio That Goes Beyond the Ordinary
Are you relying on your TV's speakers to listen to music? They may be good, but they cannot provide the immersive experience you crave. When you want to relax in your media room, you need to be soaked in sound, enjoying the music you love. The best way to achieve this is by installing in-wall and in-ceiling speakers. When placed in the right locations, your entire room becomes a concert venue!
Because the speakers are flush-mounted with a sleek low-profile design, they blend in seamlessly with your décor. If you prefer the look of stylish, high-end speakers, then in-room loudspeakers from Meridian will astound you with an amazing sound. They are renowned throughout the world for their outstanding design and performance. Whatever look and sound you want in your media room, Desert Sound and Security can help you achieve it.
An Impressive Home Theater Experience
Install a Sony 8K TV in your media room, and you'll be ready for a stunning visual experience. When paired with your new audio system and speakers, it feels like you're at the movies – or actually in the movies themselves! For instance, the MASTER Series TV offers the most vivid displays imaginable. It has an ultra-fast processor that reduces image deterioration when film content converts to TV. What you watch on the TV is nearly identical to the quality you'd see at a movie theater.
But Sony's TVs aren't only for movies and television shows. You can also use them for video conference calls if you have a webcam. Even though you may need your media room for work, you'll do it in a comforting space with the highest quality audio and video imaginable. And don't forget gaming! Let the kids play their favorite game while you relax in your pool or on your porch.
Motorized Shades by Lutron and Screen Innovations
Enjoy some solitude in your media room by lowering your motorized shades. Blackout shades are ideal for home theaters and media rooms. They not only block out the light, but they provide the privacy you need. Motorized window treatments by Screen Innovations and Lutron allow you to easily lower and raise them with the touch of a button.

Because they are fully integrated with your smart home, you can control them from anywhere. In fact, everything in your media room can be interfaced with your home automation system. So, you control every aspect of the technology from your smartphone or control pad.

Take the next step toward your dream home media room. Reach out to our team by calling (877) 246-5458 or filling out our online contact form. You can also chat with us below. We look forward to hearing from you!

No video selected.