Your Home Deserves a High-Quality Network Installation
Learn how a high-speed, enterprise-grade network enhances your connected lifestyle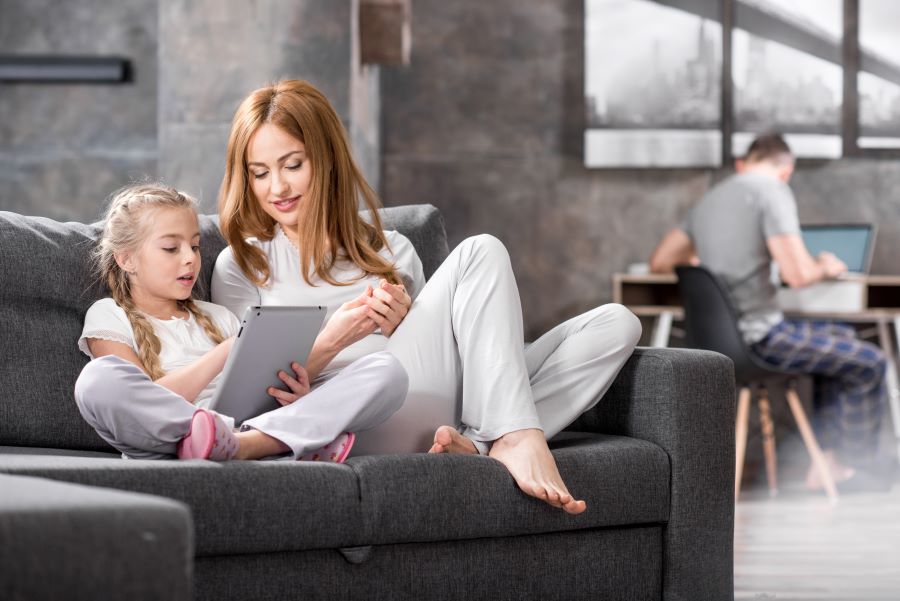 When you ask Alexa to turn on the kitchen light, you expect the light to illuminate immediately. When you press play on a Netflix film, you expect the movie to unroll smoothly without buffering. When you download a work file, you expect the download speed to be seconds, not minutes. All these expectations are met with a high-quality home Wi-Fi networking solution in your Paradise Valley, AZ home.
At Desert Sound and Security, we recommend an enterprise-grade network from Ruckus Networks to meet your speed, bandwidth, reliability, and security demands in a modern-day smart home.
SEE ALSO: A Whole New Experience With Whole-House Audio
Ruckus Networks Delivers a Robust and Reliable Network Solution
Your home entertainment system, home office, connected smart devices, and home control system needs a reliable network to deliver optimal performance for streaming 4K videos, downloading music, hopping on a videoconference call, gaming, browsing the web, and more.
A properly designed, high-quality network allows you to use more connected devices simultaneously without experiencing speed, reliability, or performance issues. You and your partner can stream a Netflix movie in the living room while your daughter downloads music to her iPad in the bedroom and your son games with friends in the den.
The quality of your networking equipment matters when it comes to performance. That's why we recommend Ruckus Networks, which delivers guaranteed reliability, unbreakable security, and scalable solutions that grow with your growing technology needs. Ruckus provides a full line of switches, indoor and outdoor access points, controllers, and management software to build a networking design that matches your needs.
Enjoy high-speed internet, better processing power, low latency performance, and the most secure encryption capabilities with a Ruckus network that will last your family for several years.
Desert Sound and Security Simplifies the Installation Process
Setting up a high-performance home network requires more than taking a router out of the box and plugging it in. Your installation needs to be precisely wired and configured to work flawlessly with all the connected devices in your home.

Desert Sound and Security offers concierge service plans that require no effort on your part. We'll set up the network hardware, connect all necessary cabling, and configure security and encryption protocols to keep your information protected. We'll also work with your internet service provider to get your Wi-Fi up and running.

When our work is done, you'll be able to stream movies, download content, video call a relative, or do some online shopping with incredible speed, reliability, and security.

Are you interested in complete home Wi-Fi networking services for your Paradise Valley, AZ home? Call Desert Sound and Security or fill out our online form to set up a consultation today.

No video selected.