3 Reasons You Need Automated Lighting Control
Elevate your lifestyle with this outstanding tech solution!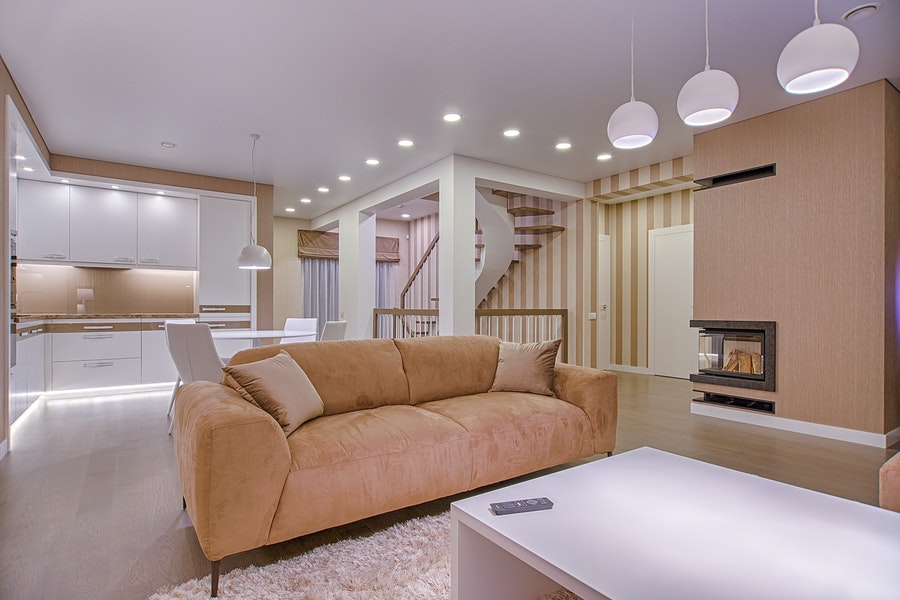 Lighting is a vital element in building a comfortable, luxurious home. Whether you need to elevate your interior design or create the right environment for your daily activities, automated lighting will always be your best tool to achieve an outstanding living experience. Are you curious about the many benefits of smart lighting? Keep reading this blog to learn three ways it can help you enhance your lifestyle in your Scottsdale, AZ home.
SEE ALSO: The Benefits of Incorporating Ketra Lighting into Your Home
Lighting Is Crucial to Preserve Your Well-Being
The human body is incredibly sensitive to lighting. When we are over-exposed to certain types of light, such as blue hues from smartphones or computers, it negatively affects our melatonin levels, disrupting our circadian rhythm. This is a natural process that regulates our sleep-wake cycle. A messy circadian rhythm could lead to several health issues, from insomnia and increased stress to a higher risk for heart failure and strokes.
Have you been having trouble sleeping lately? Don't worry! Our human-centric lighting solutions are here to help. Through a tunable lighting system, the lights inside your home will automatically adjust color and temperature to mimic natural sunlight throughout the day. This will help you start your days energized and inspired and finish them relaxed before getting ready to bed.
Lighting Control Keeps Your Home Energy-Efficient
How often have you come home late at night, only to find that you left all your lights on in the morning? While this inconvenience is a fairly common mistake, you can hold energy-saving habits with a lighting control system. For example, you could schedule your lights to turn off completely at a certain time of the day or pull up your home automation app on your smartphone or tablet and check on their status.
Did you go for the human-centric lighting solution we mentioned above? This can also help you save energy by harvesting natural sunlight and minimizing the use of lights inside. With our lighting control systems, you can take care of the planet and your pocket!
Lighting Increases Your Safety
Lighting can also be an important element in keeping your property and family safe. For example, with a lighting control system, you can program your lights inside to turn on and off a few times during the day, making it seem like there is somebody home, which makes it much less likely to be a target for burglars. A well-illuminated home is also less prone to accidents. Schedule your landscape lighting to turn on around dusk and light up your driveway, pathways, and steps. Then enjoy as you come home to a safe and beautiful house.
At Desert Sound & Security, we are committed to providing the highest quality tech solutions to help you create a lifestyle that makes you feel happy, comfortable, and safe. Are you ready to integrate automated lighting into your home? Reach out to us right here to learn more!