Featured Brand Spotlight: Coastal Source Landscape Lighting
Light up your home's exteriors with a range of landscape lighting fixtures from a premier manufacturer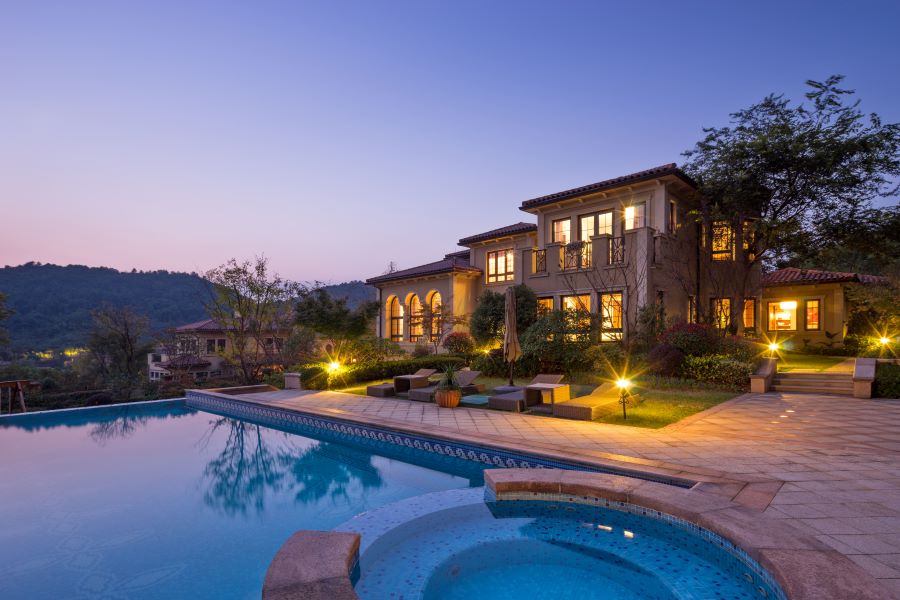 As spring and summer arrive in Paradise Valley, AZ, most people are looking for any excuse to spend more time outdoors while the weather is warm. At Desert Sound and Security, we believe that the party shouldn't end when the sun sets.
Extend after-dinner drinks, evening swims, and late-night chats late into the night with Coastal Source landscape lighting. Coastal Source is a leading brand for LED outdoor lighting that adds beauty, ambiance, and illumination to your front yard, backyard, patio, pool deck, and pergolas. Fixtures come in a range of styles to meet all your lighting needs — keep reading to learn more about Coastal Source solutions.
SEE ALSO: An Outdoor Entertainment Experience Like No Other
On the Patio
Create a warm and welcoming outdoor living space with several styles of lighting fixtures from Coastal Source. Wall-mounted nose lights add soft, subtle lighting to an outdoor patio without over-illuminating the area. Choose from five different finishes to find a style that suits your patio design. Slim and compact lip lighting highlights small, recessed and hard-to-reach places like under railings and rafters, seat walls and accent columns. Finally, Coastal Source step lights beautifully combine safety and beauty by providing low-level lighting along walls and steps, ensuring no one has a trip and fall accident in the dark.
Throughout the Backyard
Coastal Source offers an array of fixtures designed to accentuate the beauty and style of your landscape design. Tree lights and hanging lights provide a natural, cascading downlighting effect over a beautiful pine tree or free-standing pergola in the backyard. Compact niche lights can be installed in trees and high structures to create a gorgeous moonlighting appearance or dotted throughout the pool area and flower beds to show off the groundskeeping. Classic bullet lights can be artfully arranged to create a shadowing effect that makes stunning patterns from sculptures, plants or trees. Illuminate the side of your home, patio, or pergola with a high-powered wash light.
Add fun and flair to your outdoor spaces with tasteful tiki torches. Coastal Source tiki torches come with a 72" riser, making them graceful statement pieces wherever they're installed.
Along Pathways
Coastal Source path lights are made of sleek, stylish brass and can be ordered with different finishes and sizes. Choose from small and large china hats, double-tiered hats, mushroom hats and hammer hat finishes to find the aesthetic you prefer. Path lights are a fantastic source of illumination to offset your front driveway, stone paths, stone steps, or anywhere else people need to navigate safely at night.

With landscape lighting by Coastal Source, the fun doesn't have to end when the sun sets in Paradise Valley, AZ. Call Desert Sound and Security at 877-246-5458 or submit an online contact form to set up a lighting consultation with our experts.

No video selected.