The All-in-One Solution For Your Home Theater Project
Let Desert Sound and Security Design and Build Your Ideal Private Cinema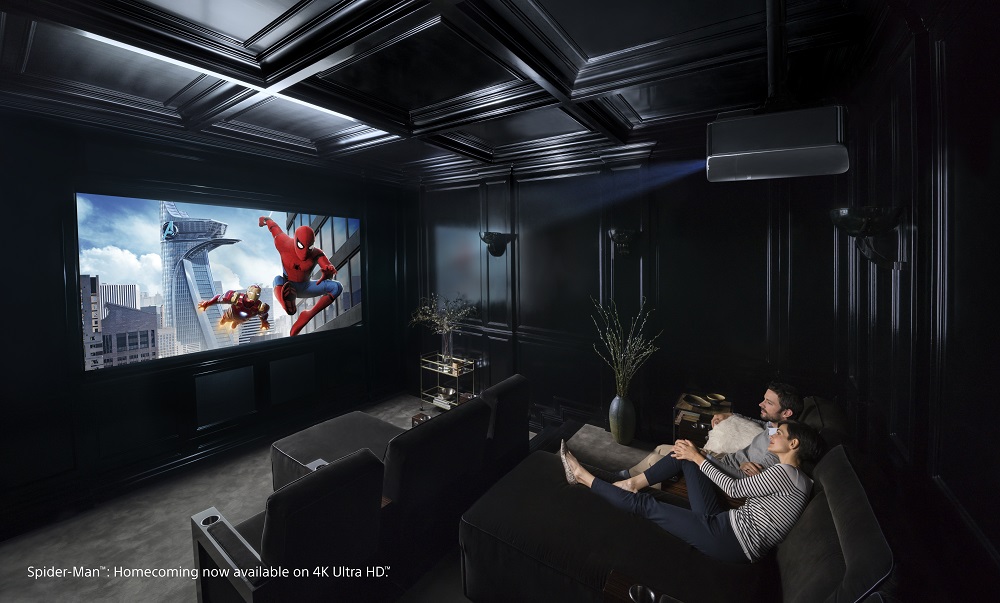 If you wanted to build a custom home, you wouldn't shop around for framers, locksmiths, and cabinet makers. It would not only be time-consuming, but you'd pay more money than planned for the finished product. Instead, the best solution is to hire a reputable turn-key custom home builder to handle the project. Why? It's because you trust they are skilled in all aspects of design and construction.
The same is true for your home theater project in Paradise Valley, AZ. Desert Sound and Security, a leading home integrator, has years of experience designing and installing private home cinemas. From framing and electrical work to upholstery and technology setup, we do it all. Find out why we are the premier choice for your home theater project.
SEE ALSO: 2 Amazing Products From Sony That Capture the Cinematic Experience
The Sights & Sounds You Want
Imagine opening your home theater doors to see a beautiful and well-designed space. The carpet, the leather seats, the attractive lighting, and of course, the state-of-the-art technology create the cinematic experience you crave. But it doesn't come together piecemeal. Desert Sound and Security prepares the space based on your needs and carefully installs all the features you want to make your theater come alive.
First of all, you need a high-definition display in your home theater. Whether it's a 4K HDR TV, an 8K TV, or one of the latest short-throw projectors, the display must be vivid and bright. If not, the experience will be lackluster. Whatever you choose, we make sure the end-result produces images with unprecedented color and contrast, just like you'd see in the movie theater. In fact, when we're finished, it will look even better!
The next technology to upgrade is your sound system. What good is an amazing display if you're only using speakers from your TV or a soundbar? We can do much better than that. For instance, speakers from Meridian Audio deliver an unparalleled audio experience as part of your surround-sound system. They provide the most accurate sound reproduction and consistent audio distribution for any home theater. You'll feel like you're right in the center of the action on the big screen.
Luxury Seating for a Luxury Experience
The audio and video technology are the frontrunners of your home theater. However, theater seating offers a comfortable and classy way to enjoy it. Embrace reclining luxury seating – leather or cloth – with cupholders and swivel tray. Add to that embedded electronic controls, USB charging ports, an attached head and neck pillow, and lumbar support, and you're ready for the movies.
Choose the upholstery, color, and style to compliment your design preferences. But the customization doesn't stop there. Desert Sound and Security also installs carpeting, motorized shades, curtains, and everything else to give your home theater the personality you want.
Don't Forget the Lights
The ambiance is everything, and one of the biggest ways to achieve the right ambiance is with lighting. Tunable lights, ones that change color and intensity, effectively create the mood you want. It sets your home theater apart from the other rooms in your house. Also, because theater lighting is integrated with your smart home system, you can adjust it by touching a button on your smartphone, touchpad, or remote.

Desert Sound and Security ensures your dream theater comes together without any hiccups by bringing every piece of the puzzle under one project. When you open your theater doors, you'll feel like you're stepping out of your home and into luxury entertainment.

Plan your place of escape – your new home theater! Get started by calling us at (877) 246-5458 or filling out our online contact form. We look forward to hearing from you.

No video selected.