4 Impressive Things You Can Do in Your Crestron Home
Are you wondering if Crestron Home is worth the investment? Find out here.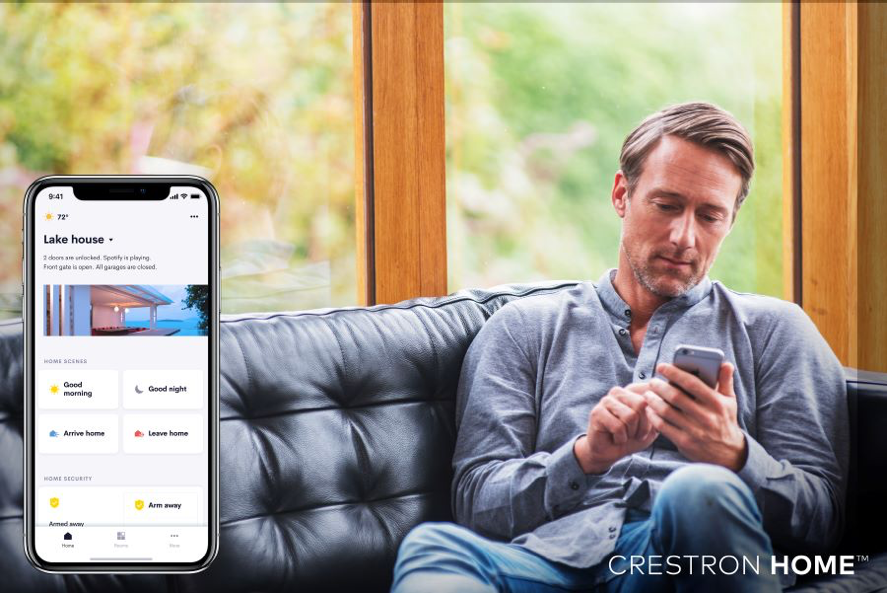 Every year, we add more and more technology to our homes. It's no surprise: smart technologies and intelligent systems can do everything from adjusting indoor lighting to mimic the sun's pattern to sending music to different rooms of the house with the tap of a button. But with more technology comes more remotes, toggles, switches, knobs, and instructions for using numerous electronics.
An automation system like Crestron Home removes the complexity of operating your home technology. Crestron is a leading brand in the home automation industry and has perfected the systems that bring more comfort, convenience, and luxury to your Paradise Valley, AZ, home. Keep reading to learn four things you can do with Crestron Home.
SEE ALSO: The All-in-One Solution for Your Home Theater Project
1. Connect Your Entire Home
A Crestron automation system is a one-stop-shop for connecting and controlling all your home's technologies. Crestron Home can support music and audio systems, TVs, game consoles and other home entertainment systems, thermostats, window shades, fans, air, and water purifiers, lights, spas and pools, indoor and outdoor surveillance cameras, alarms, door locks, and doorbells — all under one system. You can even add appliances like a smart refrigerator or coffee maker to your home system.
2. Take Control the Way You Want
Gone are the days of needing multiple remotes, switches, or knobs to operate your home devices. With Crestron Home, all connected systems and devices can be accessed and controlled with a sleek touch panel, custom keypad, touchscreen tablet, or smartphone app. You can even control your home technology with simple voice commands — Crestron systems integrate with Alexa and Google voice assistants. Additionally, you can remotely access and manage your home systems anywhere in the world using a smartphone app or laptop.
3. Set Schedules
Crestron Home is entirely customizable to meet your lifestyle needs. Perhaps you want all the lights and electronics in your home to turn off every morning at 7:30 a.m. after you leave for work. And you want the thermostat to start cooling down the house every afternoon at 5:30 p.m. while you're driving home. You can set schedules like the ones above for any of the smart devices in your home directly from the Crestron Home app.
You can also automate events based on an astronomical clock. If you want your motorized shades to open when the sun rises and lower when the sun sets, you can enable that feature with Crestron Home.
4. Keep Watch Over Your Property 24/7
When you integrate security devices with Crestron Home, you can have peace of mind knowing what's going on around your property even when you're not at home. When an intruder steps onto your property or breaks into your home, your security cameras or alarm will send an instant alert to your smartphone, where you can pull up live-stream footage to see what's happening. During the day, you can watch video footage from your home or check the status of the door locks from your smartphone.

Are you ready to transform your house into a Crestron home? Desert Sound and Security installs and programs Crestron home automation for residents in Paradise Valley, AZ, and surrounding areas. Call us or fill out a contact form to schedule a consultation.

No video selected.