Impress Clients With Natural Ketra Lighting Solutions for your Home
Ketra by Lutron is one of the most powerful smart lighting solutions on the market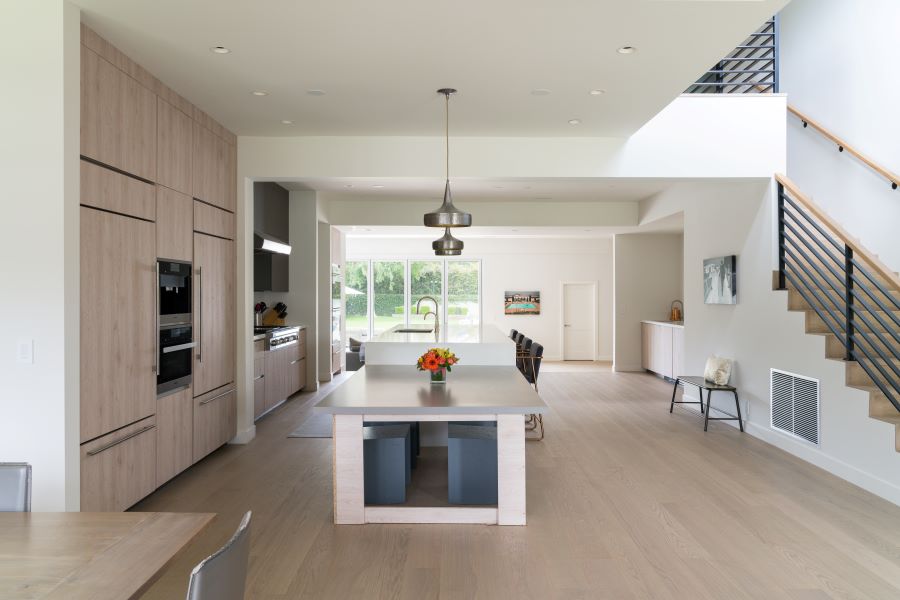 It's becoming more and more common to see new homes being built with integrated lighting control and to see homeowners requesting a smart lighting upgrade for retrofit and remodel projects. And why not? Whole-home lighting that's controllable and customizable using a smartphone, tablet, or even voice control is a convenient and time-saving way for homeowners to manage one of their home's most-used functions.
Architects, builders, and interior designers can benefit by working with a home lighting expert to integrate lighting control into custom home projects. But trade professionals can go above and beyond by offering Paradise Valley, AZ, clients Ketra lighting solutions.
Ketra lighting is a human-centric system that seeks to harness the transformative and restorative powers of sunlight to make homes more inviting, invigorating, beautiful, and comfortable. Keep reading to learn what you need to know.
SEE ALSO: Attract New Clients With Biophilic Wellness Room Solutions
Why Ketra?
Ketra lighting is part of the Lutron family. It's one of the most sophisticated human-centric lighting solutions on the market today. Any lighting control system will add comfort and convenience to homeowners' lives — but Ketra can take home lighting from functional to dynamic, transformative, and an integral part of daily living.
Natural lighting. Ketra produces dynamic lighting that mimics the color temperature and intensity of all forms of natural light. Homeowners have the power to adjust their home lighting along the entire spectrum — from the warm, orange-yellow glow of firelight or candlelight to the cool, white glow of sunlight.
Full-spectrum tunable lighting. Ketra systems also offer an infinite palette of tunable lighting that goes beyond the white lighting spectrum. A single light source can produce the full spectrum of visible light — reds, oranges, yellows, greens, blues, indigos, violets, and whites. Homeowners have access to unlimited possibilities for displaying fun and personalized colored lighting to add ambiance to any mood or event.
Complete customization. Homeowners have tons of options to customize a Ketra system to their lifestyles. Create curated lighting scenes that set the brightness, intensity, and color temperature of fixtures to desired levels for "Movie Night," "Relax and Unwind," or "Have a Party." With Ketra's infinite palette, any room can be saturated with energy-boosting purple or calming blue hues. Ketra also provides natural lighting automation that adjusts interior lighting fixtures to follow the pattern of sunlight throughout the day.
Straightforward control. Ketra integrates seamlessly with Lutron's HomeWorks lighting control system. Homeowners can easily access, manage and change their home lighting using custom keypads, a smartphone app, a touchscreen tablet, or voice control.
Experience Ketra Lighting Firsthand
Desert Sound and Security is an experienced Ketra lighting designer. We partner with trade professionals in Paradise Valley, AZ, and surrounding areas to design and install sophisticated, easy-to-use lighting control systems in new builds, retrofits, and remodels. We recommend working with a lighting expert from the beginning of your new project — we'll work together to meet client expectations for their new homes.

Visit our state-of-the-art showroom to view and interact with Ketra lighting firsthand. Our experienced technicians will be available to answer questions and walk you through a demo of smart lighting control.

Schedule a showroom visit and a time to talk by calling our office or submitting a contact form online. We look forward to working with you!

No video selected.