Live in the Lap of Luxury With an In-Home Wellness Room
Use smart technology and home automation to nurture your mental and emotional well-being at home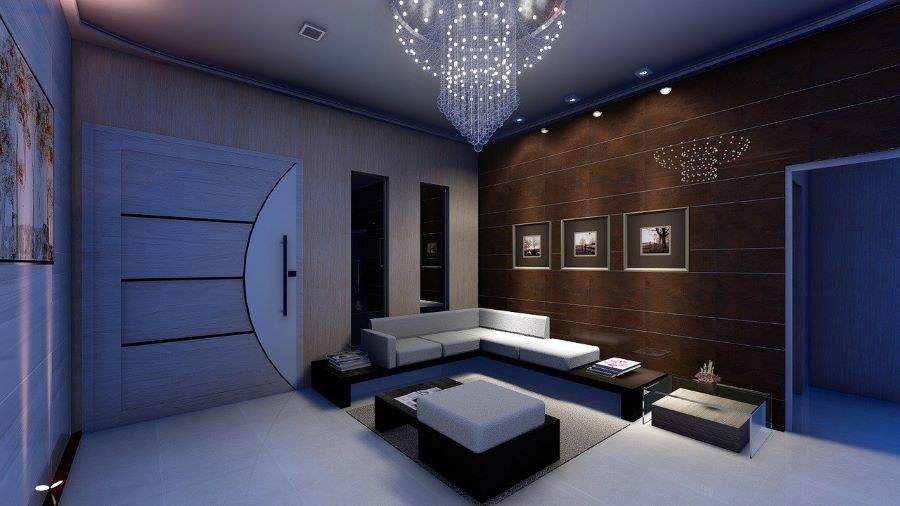 The luxury lifestyle encompasses so much more than having the newest technology and modern design in your Paradise Valley, AZ, home. Truly luxurious living includes optimizing your home spaces for physical, mental and emotional wellness. Over the past several years, wellness rooms and wellness-related amenities have skyrocketed in value in high-end homes.
Think your home wellness rooms should be devoid of technology? Think again. Sophisticated smart technologies offer you more customized control and extravagant comfort over your health and well-being. Keep reading to learn about the high-end technologies that will elevate your dedicated wellness spaces at home.
SEE ALSO: A Biophilic Home: Where Wellness Meets Science
Find Inner Peace With Meditation
Reduce stress and anxiety, boost your mood, and promote positive emotional health in a room custom-designed for inner reflection. Let sophisticated technologies help you shut out the rest of the world and draw you deeper into a state of peace and well-being.
Tunable, human-centric lighting fixtures can adjust the lighting temperature and hue automatically to promote your desired mood, whether that's relaxed or energetic. Hidden speakers in the walls and ceiling can envelop your meditation room in the soothing sounds of your favorite mantra or verbal meditation. If you want to balance your room with natural light, automate motorized shades to raise as the sun comes up in the morning and lower as it sets in the evening.
Leave your smartphone and its endless notifications out of your peaceful space by integrating your smart technology with a voice assistant and controlling the room via voice commands. Say "Morning Meditation," and the lighting fixtures adjust to a cool, white hue that promotes energy, alertness and focus. A powerful, rhythmic mantra plays over the speakers to help prepare you for the day. When you open your eyes an hour later at the end of the session, it's to the shades rising and letting in the beautiful sunrise.
Decompress in an At-Home Sauna
Imagine ending a stressful workday with a private sauna treatment that unknots tense muscles and allows the day to slide away from you. Automation adds richer, deeper comfort and convenience to the experience. Control the precise temperature and humidity you desire using a smart interface like a weatherproof, wall-mounted touchscreen or a smartphone app. Choose an upbeat playlist to filter through hidden speakers and adjust the LED lights to a comfortable level.
You can create and save custom sauna settings with your preferred temperature, humidity level, lighting dimness and music selection on your smartphone. Right before you leave work, peruse your saved settings and activate the sauna remotely. By the time you get home, your sauna will have reached the perfect temperature.
Center Your Mind With a Private Yoga Studio
Yoga provides so many benefits to the wellness-minded homeowner. Along with greater physical strength and flexibility, yoga and mindful breathing can help reduce stress and anxiety, reduce depression, decrease inflammation, decrease chronic pain and promote better sleep. At home, you can reap all the amazing benefits in a fully customized home studio.

Adjust the tunable lighting, music and room temperature using voice control or a smartphone. An intuitive, intelligent thermostat with zoning capabilities can recreate the hot yoga environment without affecting the temperature in the rest of your house. Are you in the middle of a power flow, but the heat's not quite where you want it to be? Ask your thermostat to turn up the temperature and humidity — if you're not too out of breath.

A smart fitness mirror is an ultimate luxury in a private yoga studio. You can watch your favorite yoga classes directly on the mirror while also viewing and adjusting your form throughout your flow. Get motivated by watching your heartbeat and calories burned numbers rise on the mirror in front of you.

Take control of your well-being with a custom-designed and automated wellness room in your Paradise Valley home. At Desert Sound and Security, we're ready to turn your luxury vision into a reality. Call us at 877-246-5758 or fill out a contact form to get started.

No video selected.