New Product Spotlight: The Josh.ai Ready Wallplate
Lutron and Josh.ai have teamed up to create a sleek and elegant voice-controlled keypad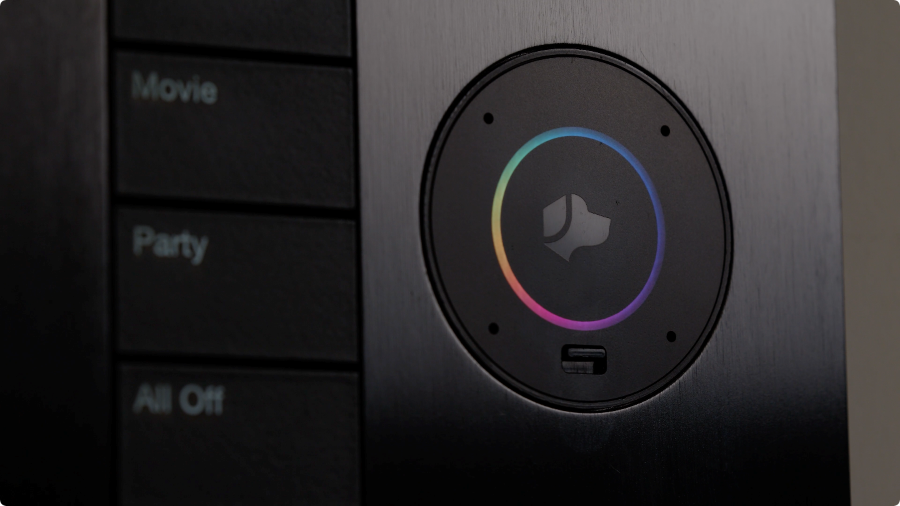 The Josh.ai Ready Wallplate is one of the hottest integrated systems to hit the market in 2021. Josh.ai — a leader in voice-controlled home automation — and Lutron — a leader in lighting and shading control — have teamed up to produce a voice-activated keypad for smart home control.
The new product pairs the Josh Nano architectural microphone with a Lutron keypad to allow you complete control over your environment via natural-language voice commands or tactile button control. It's an exciting and innovative solution that vastly expands your ability to use your smart home easily and naturally. Keep reading to learn more about what the Josh.ai Ready Wallplate can do in your Paradise Valley, AZ, home!
SEE ALSO: 4 Things You Need to Know About Josh.ai Voice Control
A Single Solution for Smart Home Control
The Josh.ai Ready Wallplate makes it possible for you to control nearly everything in your home from a single interface. Josh works with hundreds of smart technology devices for audio, video, security, cameras, thermostats, fans, and more, enabling you to issue simple voice commands to play music or turn on a ceiling fan within seconds. And now, the new wallplate allows Josh to auto-discover network-connected Lutron systems for lights (including Ketra), motorized shades, and smart thermostats. With Josh's control of Lutron devices, all it takes is a voice command to raise and lower shades or access the Ketra palette of 16.7 million light colors.
Additionally, the Lutron keypad offers you tactile, button-press control over your favorite, frequently-used scenes and settings. The Josh.ai Ready Wallplate works with all Lutron systems, including Caséta, RA2 Select, RadioRA 2, HomeWorks, and Ketra. Your home will need the Josh Core, Josh Nano, and Lutron lighting control processor to support the new Josh and Lutron integrated system. Additionally, you'll need speakers capable of connecting to Josh in every room where a wallplate is installed.
Multiple Design Options
The new Josh.ai Ready Wallplate is compatible with Palladiom, seeTouch, and Pico Lutron keypads. The architectural line of Palladiom keypads is a simple and elegant choice that comes in a range of colors and finishes to match any décor. Each keypad has large buttons with custom engravings and adjustable backlighting for easy use. You can choose between a matte or metal finish in white, black, satin nickel, or polished graphite.
Uncompromising Privacy
Josh has always promised its customers uncompromising data privacy for all Josh.ai products, and the new wallplate is no exception. When you use the Josh.ai Ready Wallplate, you can have peace of mind knowing that your data will never be sold to third-party advertisers or used for marketing purposes.

Desert Sound and Security is a proud Josh.ai dealer in Paradise Valley, AZ, and surrounding areas. If you're interested in learning more about the Josh.ai Ready Wallplate, we'd love to hear from you. Give us a call at 877-246-5458 or fill out our online contact form to get in touch.

No video selected.