Upgrade Your Window Coverings With Lutron's Palladiom Shades
Battery-operated Palladiom shades are perfect for new homes, retrofits, and renovations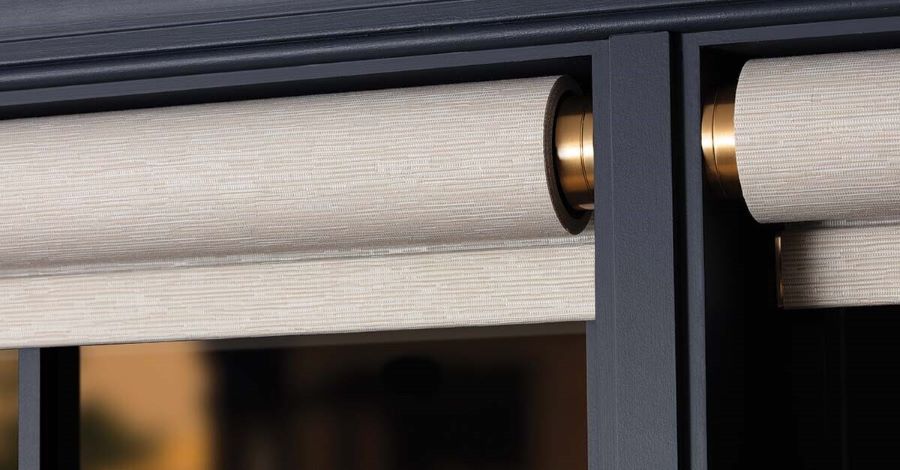 Upgrading your corded window coverings to Lutron motorized shades is a simple way to bring more precise lighting control, privacy, and ease of use into your home. And while Lutron has always been the undisputed leader in lighting and shading control, the company's newest offering — wireless Palladiom shades — brings motorized window treatments to a whole new level of beauty, convenience, and functionality.
The Palladiom line of Lutron shades are battery-operated, whisper-quiet, and look elegant and modern in your Scottsdale, AZ, home. Learn everything you need to know below.
SEE ALSO: Explore a Day in the Life WithKetra Tunable Lighting
Easy Installation and Maintenance
Lutron's Palladiom shades are battery-operated with traditional alkaline batteries. The Palladiom system runs on Active Energy Optimization — a battery management architecture that expands battery life up to 3-5 years, which means fewer replacements and less hassle for you. And when it's time to replace the batteries, the switch is simple enough for you to do yourself by sliding open the bracket rings.
Because the Palladiom shades are wireless, they're ideal for home installations of all types — new builds, renovations, or retrofits. With the complex wiring requirements removed, your Lutron dealer can install a Palladiom shading system in less time than a wired system takes.
Modern, Minimalist Design
Lutron calls its Palladiom shades "the little black dress of window coverings." The clean and modern design looks elegant and sophisticated in any setting, and shades come with multiple options for custom finishes to match flawlessly with your home décor.
The exposed bracket design creates a sleek, minimalist aesthetic that blends into any architectural style. You can choose from seven bracket finishes to find the perfect match for your interior design.
Finally, Palladiom shade design is finished with the perfectly balanced bottom rail that makes every line look level and graceful. You can raise or lower all the shades in a single room or across the house in perfect alignment with each other.
Seamless Control
Palladiom shades work with Lutron's best-in-class lighting control systems, including HomeWorks. You can control your motorized shades through the Lutron app or the matching Palladiom keypad. The Palladiom collection also includes a matching thermostat to round out a consistent, beautiful aesthetic throughout your house.

Desert Sound and Security is a respected Lutron dealer in the Scottsdale, AZ, area. Call us, reach out online, or visit our showroom to inquire about our selection of Lutron lighting and shading solutions. We look forward to hearing from you!

No video selected.